Design Thinking Your Career for your Life
Program for Students
The following is a showcase example of how you can get started with our Design Thinking your Career for your Life program and help your students or participants create their own unique path at your organization or institution.  Hit the ground running with this handy guide, which can be customized to fit your group. Read this article from Dartmouth College about the program in action on their campus. Learn what students say about this program and the impact it has had.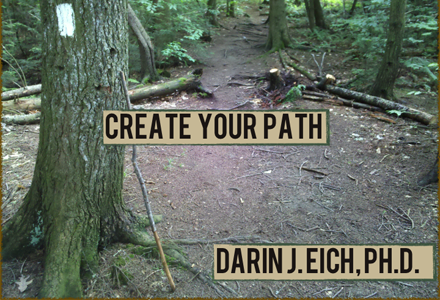 Step 1:
Announce the program to students.  Target a specific group, get referrals, or open it up to anyone.  You can limit the size, but this could scale to accommodate many students.

This new "Innovate Yourself" program offers a guided opportunity to step back and reflect on life and develop new strategies to organize yourself at a higher level. This program is like a rest stop along your journey toward a meaningful destination that is the intersection of your strengths, values, and passionate interests. This destination could be a scholarship, special program, graduate school, or entrepreneurship. This program aims to help you to not only discover your skills and passions, but to do something about it in a successful, sustainable way.  During the series of video mini-workshops, you will be facilitated through a set of activities to help you innovate your academic and professional life and develop a strategic plan for the future.
This video series and on-campus experience will be facilitated by Darin Eich, a leadership and innovation expert.  See more about Darin at his website.
Step 2:
Hold a live kick-off event to get students connected to each other, reflecting on their academic, professional, and co-curricular experience.  This event will motivate students to begin creating their own unique path.

Step 3:
Engage student teams by completing activities together.  Students will be guided by the video series – a combination of blending technology and peer-to-peer approaches.

Step 4:
Hold a closing event.  This could be a 1-on-1 meeting with an adviser, or a group event that helps students take action and move forward on the path they are creating.

Additional Information:
How much time will I need to complete the Create Your Path program?

Each video – including guided activities – is approximately 15 minutes long.  That's perfect for a bus ride back to campus, time to kill before or between classes, or even over the weekend.
There are 6-8 videos in the program, so you can easily watch them over time or in one sitting.
Work at your own speed! Create Your Path is self-paced and asynchronous – no need to meet at a set time and location.
Estimated total time for videos = 2 hours.

What about the activities mentioned in the videos?

These activities are ones that you can either pause the video to complete, or take a few minutes after each video to think about.
Jot down some notes.
Estimated time for reflection and activities on your own = 2 hours.